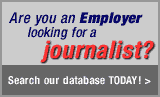 Managing Editor, Radio/Audio Current Affairs

| | |
| --- | --- |
| Managing Editor, Radio/Audio Current Affairs | REF#: JG33223 |

CBC/Radio-Canada


Location: Toronto, Ontario
Posted: February 25, 2023
Salary: To be discussed



Description

Work at CBC/Radio-Canada

At CBC/Radio-Canada, we create content that informs, entertains and connects Canadians on multiple platforms. Our successes and accomplishments are driven by embodying and upholding values, which include creativity, integrity, inclusiveness and relevance.




Do you think you have the ability and drive to keep up with this exciting, ever-changing industry? Whether it be in front of the camera, on air, online or behind the scenes, you would be joining a team that thrives on making connections and telling stories that are important to Canadians.




The Opportunity

CBC News is looking for a Managing Editor of Radio/Audio Current Affairs (TOR08972), a dynamic and experienced leader based in Toronto to oversee our network radio/audio programming and position it for success on air, online and in a streaming world.




We want someone who is a champion of deepening CBC's journalism including through diversity; someone who has a vision for reaching audiences via an on-demand and podcasting strategy; and someone who is a proven motivator and a compassionate leader.




We want someone who loves live radio, long-form documentaries, the art of the interview and driving the national conversation.




Reporting to the Senior Director of Current Affairs, the Managing Editor will oversee the daily journalism, operations, staffing and editorial strategy for several Radio One programs and content on CBC Listen. The ME will ensure CBC Radio One/Listen Live remains responsive and relevant via breaking news specials and high impact programming series; and will work closely with all other parts of the CBC to collaborate, amplify great content and grow audiences.




Your Key Tasks:




PROGRAMMING




In conjunction with the Senior Director of Current Affairs, ensure programming mission, goals and objectives are formulated and met

Ensure programs have the staffing and operational support required to meet their objectives and goals.

Ensure live radio programs are responsive to breaking news.

Develop innovative content strategies for daily coverage, major events, and high impact programming.

Ensure the development of retention and cross-promotion strategies and their implementation.

Ensure regular program reviews.

STRATEGY

Driven by research, implement strategies that will broaden and grow audience - including developing new programming, marketing and promotion,

Create and implement podcast strategy for Radio One programs.

Work closely with digital product team on evolving CBC Listen

STAFF DEVELOPMENT

Lead and champion strategy to broaden diversity of content and staff.

Nurture and develop existing and new staff, oversee career and leadership development and advocate for talent.

POLICIES/BUDGETS

Review content regularly to make sure it meets editorial standards and targets and adheres to CBC Journalistic Standards and Practices.

Review content as needed, as advised by CBC legal department.

Work with the Senior Director of Current Affairs and finance personnel to ensure that budgets are properly prepared and adhered to and costs are tracked and controlled.

Qualifications

You are a creative, highly experienced editorial leader who is adaptable and capable of leading and developing people and strong teams. You have demonstrable management skills to inspire and direct staff during periods of significant change.

You are an effective communicator who excels at giving people the direction and resources to create amazing cross-platform content. You have a proven ability to set strategy and create the conditions necessary for success.

You have a demonstrated ability to reflect a wide range of perspectives in programming and you understand and embrace a philosophy of inclusion in your leadership.

You embrace and encourage innovation in storytelling. You have an understanding of range in content and tone, and what audiences want from audio programming in 2023.

You have researched and understand where audiences consume audio content and have innovative ideas on how to reach and retain them. You have a superior knowledge of metrics and audience measurement, as well as a strong understanding of media trends and their implications for CBC Radio/Audio's future direction.

CBC/Radio-Canada is committed to being a leader in reflecting our country's diversity. That's because we can only create and tell the stories that connect Canadians, by having a workforce that mirrors the ever-changing makeup of our country. That's why we, as an employer, value equal opportunity and nurture an inclusive workplace where our individual differences are not only recognized and valued, but also extend to and pervade all the services we provide as Canada's public broadcaster. For more information, visit the Diversity and Inclusion section of our website. If you have accommodation needs at this stage of the recruitment process, please inform us as soon as possible by sending an e-mail to recruitment@cbc.ca.




Candidates may be subject to skills and knowledge testing.





If this sounds interesting, please apply online here. We thank all applicants for their interest, but only candidates selected for an interview will be contacted.




You are invited to consult and familiarize yourself with our Code of Conduct, which can be found on our corporate website. All employees must adhere to the Code as a condition of employment. We also invite you to take a look at our policy on conflicts of interest. In the event that you become an employee, it will be important to inform us, as quickly as possible, of any situation that, because of your hiring, constitutes or could appear to constitute a conflict of interest.