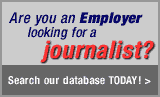 Executive Producer, The Current (English Services)

| | |
| --- | --- |
| Executive Producer, The Current (English Services) | REF#: JG33224 |

CBC/Radio-Canada


Location: Toronto, Ontario
Posted: February 25, 2023
Salary: To be discussed



Description

Work at CBC/Radio-Canada

At CBC/Radio-Canada, we create content that informs, entertains and connects Canadians on multiple platforms. Our successes and accomplishments are driven by embodying and upholding values, which include creativity, integrity, inclusiveness and relevance.




Do you think you have the ability and drive to keep up with this exciting, ever-changing industry? Whether it be in front of the camera, on air, online or behind the scenes, you would be joining a team that thrives on making connections and telling stories that are important to Canadians.




Your role

CBC is looking for the next Executive Producer of The Current (TOR08942), our flagship national daily current affairs radio program. You must be a motivated and inspired leader with an innovative and creative vision for the continuing evolution of this important Canadian program. As team leader, you will build on the strengths and reputation of The Current today, with your sights set on tomorrow. Unafraid of new challenges and confident of success, you will communicate, effect, and deliver on change. You must be a journalist with a passion for telling stories and connecting with our audiences wherever they are. You must have a keen understanding of the audio and digital programming landscape of today, and a vision of where The Current needs to go next. You will understand how to build a strategy around the digital iterations of the program's content (from social to online to podcasts), and demonstrate an appreciation of cross departmental collaboration. You will exhibit a deep understanding and appreciation of diversity of perspective, opinion and experience so that it is reflected in all programming and staffing decisions.




Job Functions

The Executive Producer leads staff in the planning, conception, development, gathering for and production of the daily program. Under the overall authority of management, the Executive Producer directs and coordinates the work of others, effectively communicates the program's strategic objectives on all platforms, and oversees the development of the team and its performance. The Executive Producer is expected to have the highest level of creative thinking and an ability to conceive of and develop innovative program or production concepts along with techniques and procedures consistent with an integrated content company. The Executive Producer will also work strategically with internal and external partners. While the job requires the ability to think strategically and plan, the Executive Producer must also be able to make immediate decisions in complex and stressful environments, and has ultimate accountability for programming and platform results. Work must adhere to CBC Journalistic and/or program policies, standards and practices, and the Executive Producer must lead their staff or units to ensure that this occurs.




The Executive Producer is responsible for the following key tasks:

Establishing a vision and objectives for the program and team.

Providing strong direction throughout the day to the program team on expectations around story coverage and development.

Planning, leading and assigning special event coverage.

Liaising with other programs and departments, including news and regions.

Overseeing resource allocation for the program, as well as budget and business outcomes.

Developing staff by providing mentorship and opportunities to personnel assigned to the program, as well as freelance contributors, giving ongoing feedback and using the performance management process, and overseeing internships and scholarships.

Leading decisions on, and taking responsibility for, journalistic policy, legal matters, and editorial judgment for the program team.

Performing all or part of the function or duties of producers as required.

Communicating with the audience, including responding to Ombudsperson complaints.

Liaising with Communications and Marketing, and other departments as required.

Qualifications

We are looking for a candidate with the following:

Minimum 10 years' experience of which five must involve work in broadcasting or a closely related industry, with responsibilities directly relevant to this area of assignment.

A university degree or equivalent; journalism degree preferred.

A strong team leader with the ability to inspire others.

Demonstrated talent as a programmer with an ear for pacing, tone, presentation and production.

Superior writing, editorial, and broadcast production skills.

Superior knowledge of Canadian political and current affairs.

Expertise in cross-platform (digital) content production.

Solid journalistic background; extensive knowledge of the JSP and legal risks/aspects of journalism.

Demonstrated ability to choose relevant, audience focused stories with a view to growing and retaining listeners and viewers.

Proven ability to respond quickly and accurately to breaking stories.

Demonstrated skills in the area of conflict resolution, mentoring, talent recognition and development.

An innovator and risk taker.

A commitment to reflecting community and diversity within the team, and in the content produced on all platforms.

Candidates may be subject to skills and knowledge testing.




CBC/Radio-Canada is committed to being a leader in reflecting our country's diversity. That's because we can only create and tell the stories that connect Canadians, by having a workforce that mirrors the ever-changing makeup of our country. That's why we, as an employer, value equal opportunity and nurture an inclusive workplace where our individual differences are not only recognized and valued, but also extend to and pervade all the services we provide as Canada's public broadcaster. For more information, visit the Diversity and Inclusion section of our website. If you have accommodation needs at this stage of the recruitment process, please inform us as soon as possible by sending an e-mail to recruitment@cbc.ca.





If this sounds interesting, please apply online here. We thank all applicants for their interest, but only candidates selected for an interview will be contacted.




You are invited to consult and familiarize yourself with our Code of Conduct, which can be found on our corporate website. All employees must adhere to the Code as a condition of employment. We also invite you to take a look at our policy on conflicts of interest. In the event that you become an employee, it will be important to inform us, as quickly as possible, of any situation that, because of your hiring, constitutes or could appear to constitute a conflict of interest.