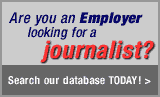 Journalist Details

| | |
| --- | --- |
| Gail Powell | REF#: JOUR15329 |
| writer, editor, corporate communications pro | May 26, 2022 |




Location:



Georgetown, Ontario


Work Status:

PART-TIME, CONTRACT, FREELANCE

Willing to Relocate:

No


Areas of Interest:

Food/Travel, B2B, Education


Contact:

gailpowell@cogeco.ca
Tel: (416) 873-1937


http://



Bio:

"Gail Powell brings a wealth of editorial and writing experience to any communications endeavour. She is bright, exceptionally thorough in her written and oral communications and has a delicious sense of humour. She can be counted on to bring creative ideas to the table and is tenacious in her desire to deliver thoughtful, well-researched and written copy."
-Sandra Eagle, Editor for Digital and Special Projects at Ignite Magazine.

With an eclectic list of communication-based roles, I am a writer, editor and college professor currently seeking suitable writing and editing opportunities. As a life-long learner and educator, I enjoy sifting through research and organizing data to write clear and concise copy.

I am also the former associate editor for Food In Canada magazine. I have sampled my way through a Ben and Jerry's ice cream manufacturing plant, ripped up a Kentucky warehouse on a brand-new Toyota fork truck, and have enjoyed a hearty helping of "haggis and neeps" on a castle spa tour press junket in Scotland.

My published work can be found in a variety of Metroland Media publications in digital and print, Canadian Grocer, Marketing Magazine, Bakers Journal, Canadian Metalworking, Plant: Canada's Manufacturing Magazine, Today's Parent, and The Globe and Mail.

I have sat confidently through awkward interviews, asked thousands of questions to flesh out fresh ideas and employed positive communication strategies from my corporate communications toolkit and teaching gigs.