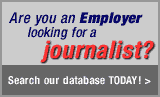 Journalist Details

| | |
| --- | --- |
| Monte Stewart | REF#: JOUR15346 |
| print journalist | March 14, 2023 |




Location:



Vancouver, British Columbia


Work Status:

Willing to Relocate:

No


Areas of Interest:

, ,


Contact:

monte@montestewart.ca
Tel: (778) 688-8093


http://www.linkedin.com/in/montestewart/



Bio:

Since the mid-1980s, Monte Stewart has covered sports, business, politics, general news and travel on assignments that have taken him across North America. Now based in Vancouver, he covers sports on a freelance basis for the Canadian Press and writes on business and other topics for various publications. He has also worked as a staff or freelance writer and editor for such publications as The Calgary Herald, Business Edge, Daily Oil Bulletin, New Technology Magazine, Enviroline, Insurance West, Grande Prairie Daily Herald-Tribune, Prince Rupert Daily News, Chicken Soup for the Preteen Soul, The Hockey News, The San Jose Mercury-News and The Lawyers Weekly. His assignments have included such major events as the Winter Olympics; Stanley Cup finals; World Cup bobsled, speedskating and cross-country skiing competitions; the Memorial Cup, the Alberta Legislature and Parliament. His travels include: Canada, the U.S., Mexico, Europe and China. A graduate of UBC (B.A. and Teaching Certificate), he has also written, edited and published books, and taught college and university-level journalism, writing, publishing and Internet-related courses. He is interested in freelance or contract writing, editing and teaching assignments.