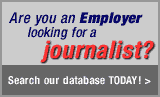 Journalist Details

| | |
| --- | --- |
| Barbara Balfour | REF#: JOUR9079 |
| Journalist/TV host/Corporate Communications Expert | April 25, 2017 |




Location:



Ottawa/Calgary/Montreal, Ontario


Work Status:

FULL-TIME, PART-TIME, CONTRACT, FREELANCE

Willing to Relocate:

Yes


Areas of Interest:

Business, law, health, travel, culture, lifestyle, food, fashion, human rights, media/public relations, corporate comms


Contact:

balfour.barbara@gmail.com


http://www.barbarabalfour.com



Bio:

I'm a TV host and producer, award-winning public speaker and international print journalist.

My work on business and lifestyle-related topics is featured regularly at BBC World News, The Globe and Mail, ELLE, and every major daily newspaper in Canada. I have published two childrenís books, contributed to tourism guidebooks on Iceland and Chile, and co-edited an anthology of essays on Canada-European Union relations.

My work has taken me to 35 countries and provided opportunities such as interpreting for Mikhail Gorbachevís entourage, reporting for the Economist Group from Belgium, and interviewing Noam Chomsky. I speak fluent French and Russian, and hold degrees in international business, Russian studies, and journalism.

I have also worked in media and investor relations, as well as external and internal communications, for industries ranging from real estate and oil and gas to healthcare, the arts, education and finance.